History of the House of Master Builders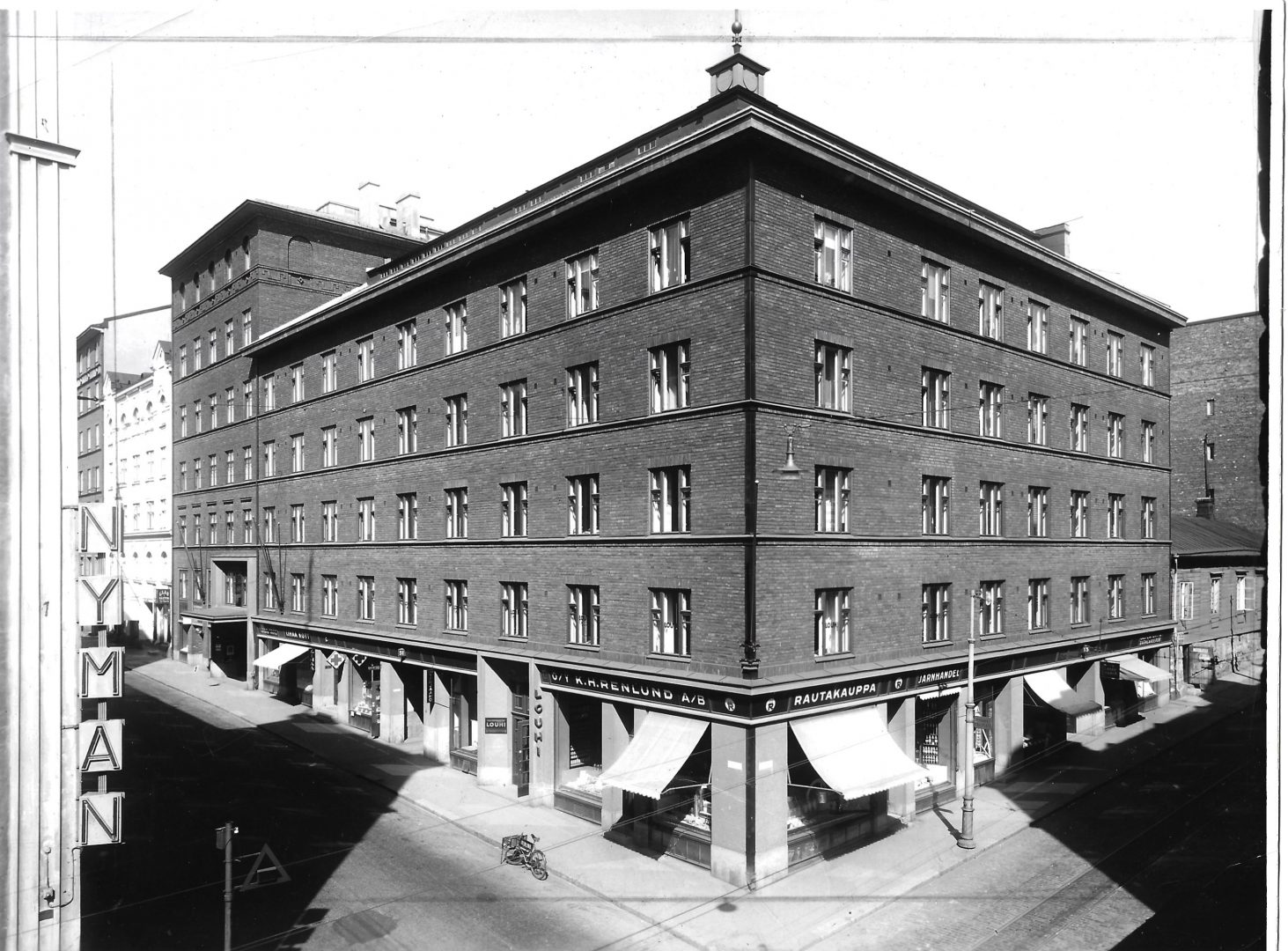 Hotel Mestari is located at the heart of Helsinki, in the House of Master Builders founded by Helsinki Master Builders Association. 
The original building was completed in 1932 by architect Heikki Kaartinen. His career as a designing architect in early 20th century Helsinki is significant. By the 1960's, the membership of the Master Builders Association had grown and members needed more space. The building also needed renovation, so it was altered and an extension was built.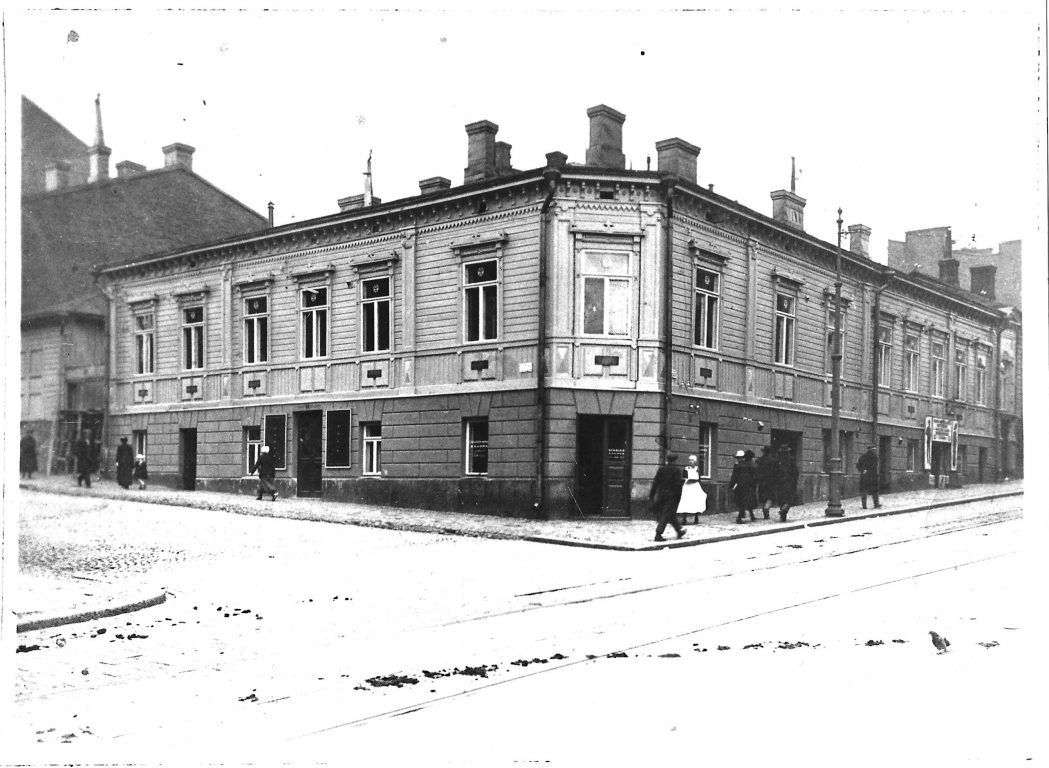 The construction project was divided into two phases, the first of which was the construction of a new building and the second the repair and alteration of the old building.
Architects Helmer Stenros and Risto-Veikko Luukkonen are the designers of the extension project, and interior designer Pirkko Strenros was the designer of the original interior.
Turku Theater, completed in 1963, is probably the most famous cooperation of Stenros and Luukkonen. During her career, Pirkko Stenros designed furniture for for example Muurame, and she has been awarded the prestigious Kaj Franck Design Award. 
Construction with history in mind
Both buildings represent the architecture of their era. The original building reminds us of 1930's practical and straightforward design. In times of depression, construction was not easy, but fortunately the House of Master Builders was completed despite the challenges. In the 1960's the old and the new building had to be combined in an aesthetically pleasing way.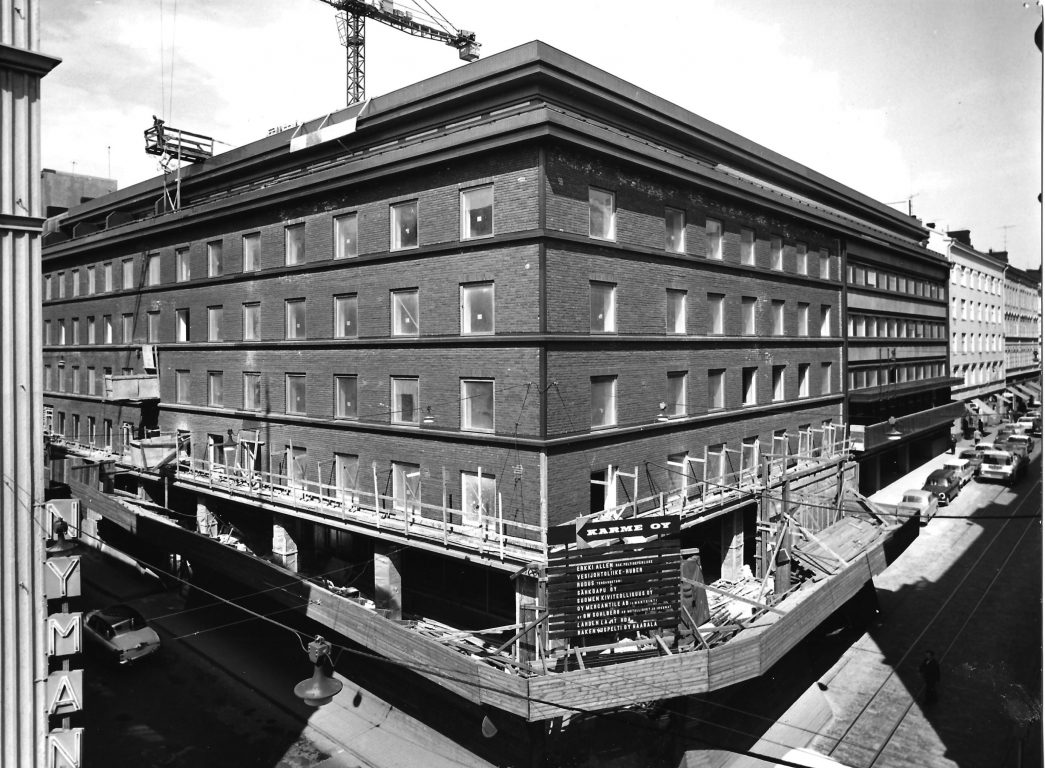 The new part represents architectural expression of its time, while respecting the elements of the original building. The entire building was leveled to the same height and an arcade corridor was built at street level, connecting the parts together visually.
The arcade corridor is a significant part of the building; according to architect Stenros, it feels more pleasing to enter a covered area rather than facing glass walls built along the street. 
The Master Builders House has seen several alterations since the 1960s. Although the original design is still visible on the facade, over the years the building has housed several bars, nightclubs, a cinema and offices of several companies.
Hotel Mestari is the most recent chapter in the history of the Master Builders House, but the origins of the building are still reflected in the Mestari craftsmanship philosophy and in the room names. 
Did you know?

Among other things the House of Master Builders has previously had office spaces, shops and apartments for master builders to rent. 
The legendary meeting place, restaurant Vanha Maestro, was located in the House of Master Builders from the 60s to the beginning of 2000s. Hotel Mestari's restaurant Latin Bistro & Bar Maestro51 is named after the former hotspot.