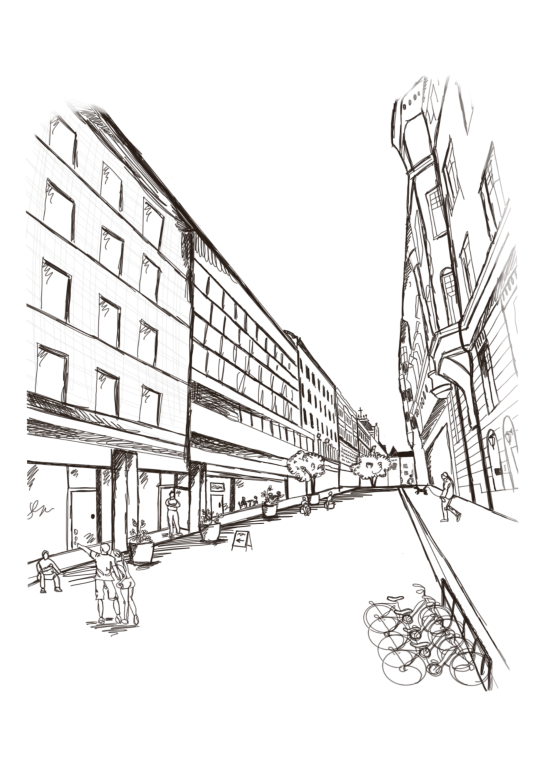 Mestari Corner
We are now looking for innovative and inventive entrepreneurs for Mestari Corner's business premises. In the House of Master Builders in central Helsinki, a new kind of lifestyle hotel and an elegant new street corner will soon open for business.
At the heart of this newly designed neighborhood, Hotel Mestari is a fresh new lifestyle hotel with a lively restaurant area and a versatile meeting and event center. It's an excellent choice for accommodation, meetings, events, milestones and celebrations both big and small.
Lease business premises at the Mestari Corner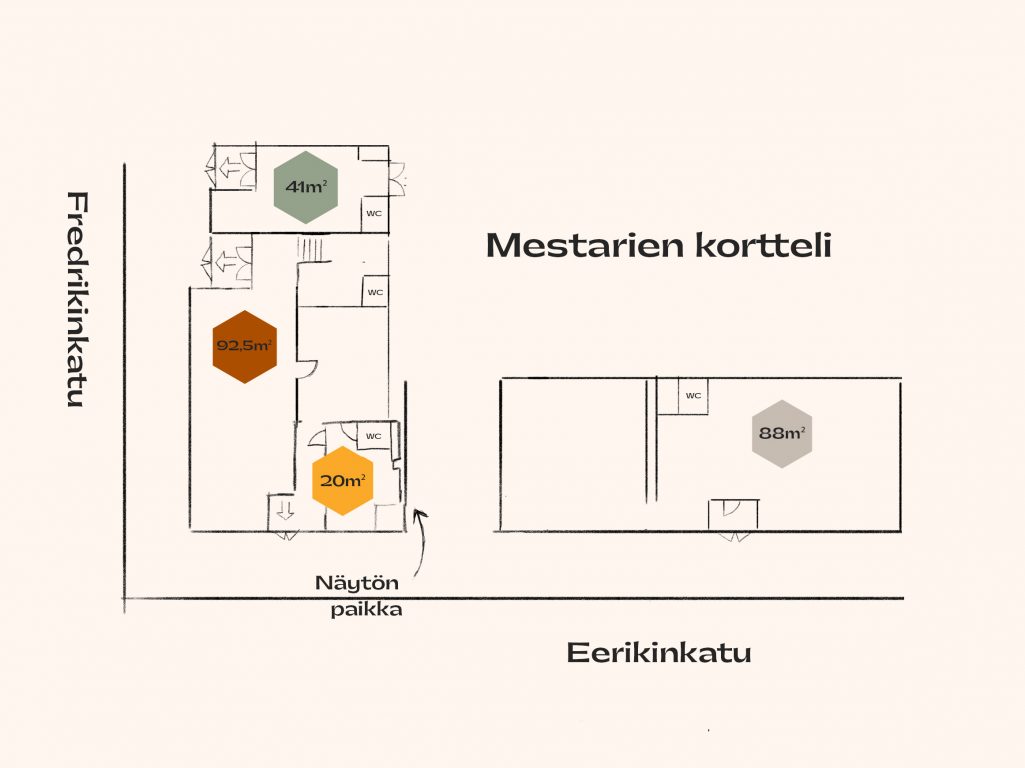 Available premises:
Act now – there is only one business premise available at the Mestari Corner:
Tenants still have time to have their say in the actual premises and material choices.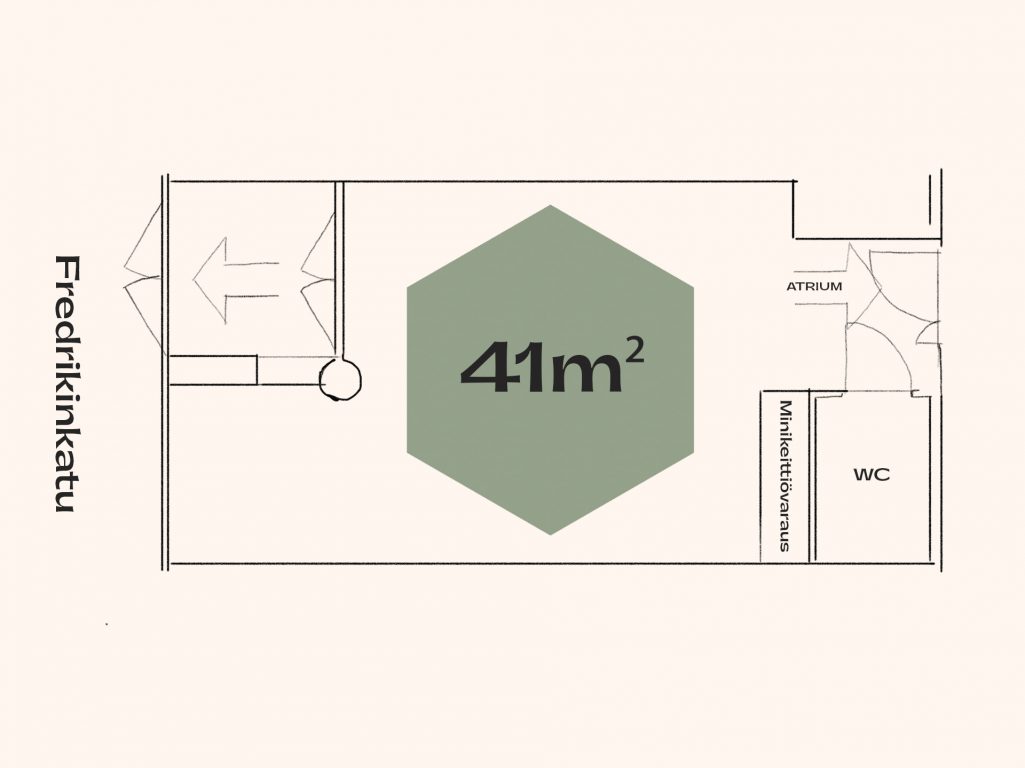 Fredrikinkatu
41m², 1,450 €/month
Elegant business premises at a central location on Fredrikinkatu, next to Hotel Mestari. Located in the impactful Mestari Corner, this space provides excellent opportunities for all sorts of businesses right next door to the other masters, each excelling in their respective fields. These premises have to two points of entry, one on Fredrikinkatu and the other connected to the hotel atrium, allowing an easy access for hotel customers interested in the services.
We are looking for innovative and inventive businesses for Mestari Corner's premises, to excel in their field of mastery and enrich the neighborhood.
Yes, I'm interested in Mestari Corner business premises
Ask more
Feel free to contact us and ask about business premises available at the Mestari Corner.
liiketilat@hotelmestari.fi
+358 50 3672 671 (Mon-Fri, 3:00 to 5:00 PM)