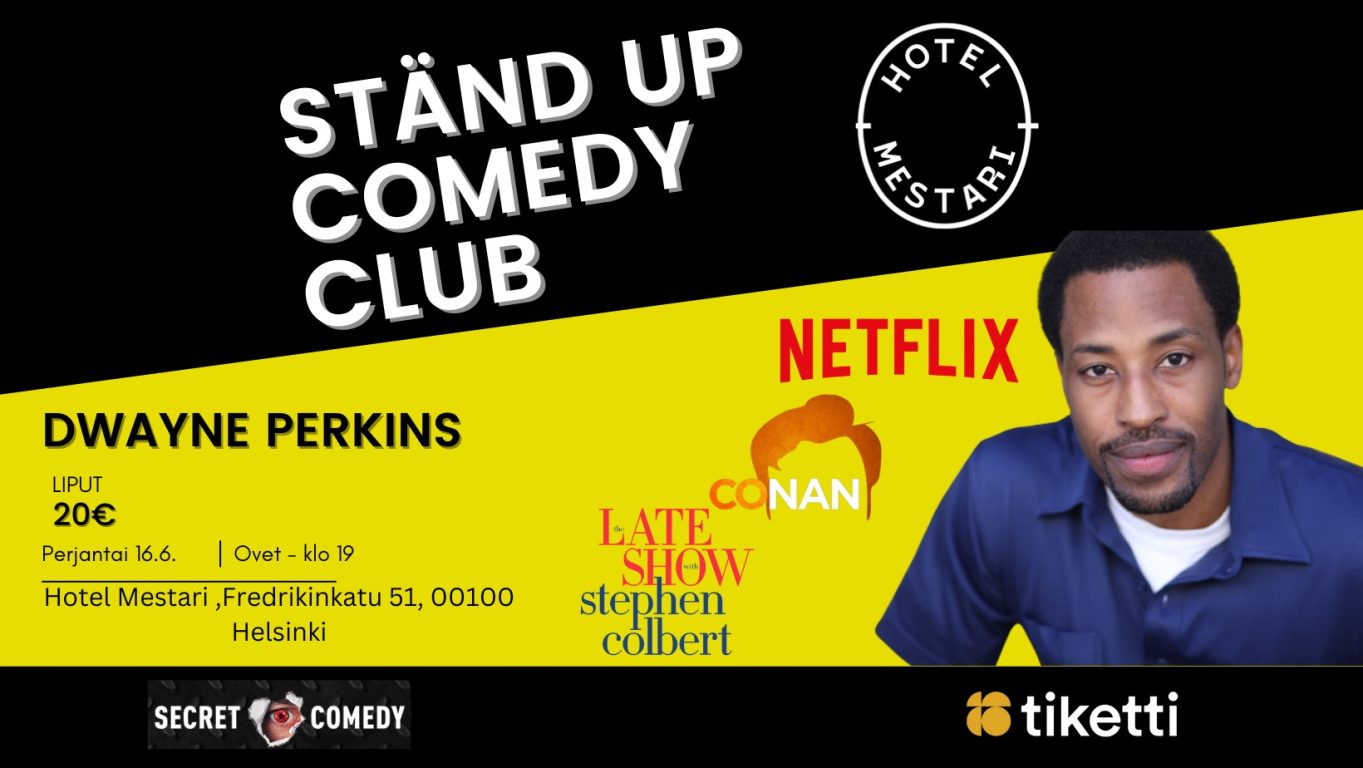 Ständ up Mestari presents – Dwayne Perkins
Brooklyn native Dwayne Perkins is a vet in the comedy game. His one hour comedy special: "Dwayne Perkins: Take Note" debuted on Netflix to rave reviews and instantly became a fan favorite. It showcases his unique way of looking at life and his unparalleled ability to convey it in a hilarious manner. Take Note was already in the top 50 Netflix comedy specials of all time only 2 months after being released.
Dwayne has earned a spot in today's elite class of standup comics with several appearances on Comedy Central and Conan. Dwayne is the author of the book, "Hot Chocolate For The Mind," A collection of humorous essays.
His recurring piece on The Jay Leno Show, "Great White Moments in Black History," was a viewer favorite. Dwayne's Dry Bar Specials have gone viral with several clips having over 10 million views.
You will get 10% discount from Hotel Mestari restaurant with the ticket on the night of the show!
Friday 16.06.2023 Showtime 20:00 doors at 19:00.