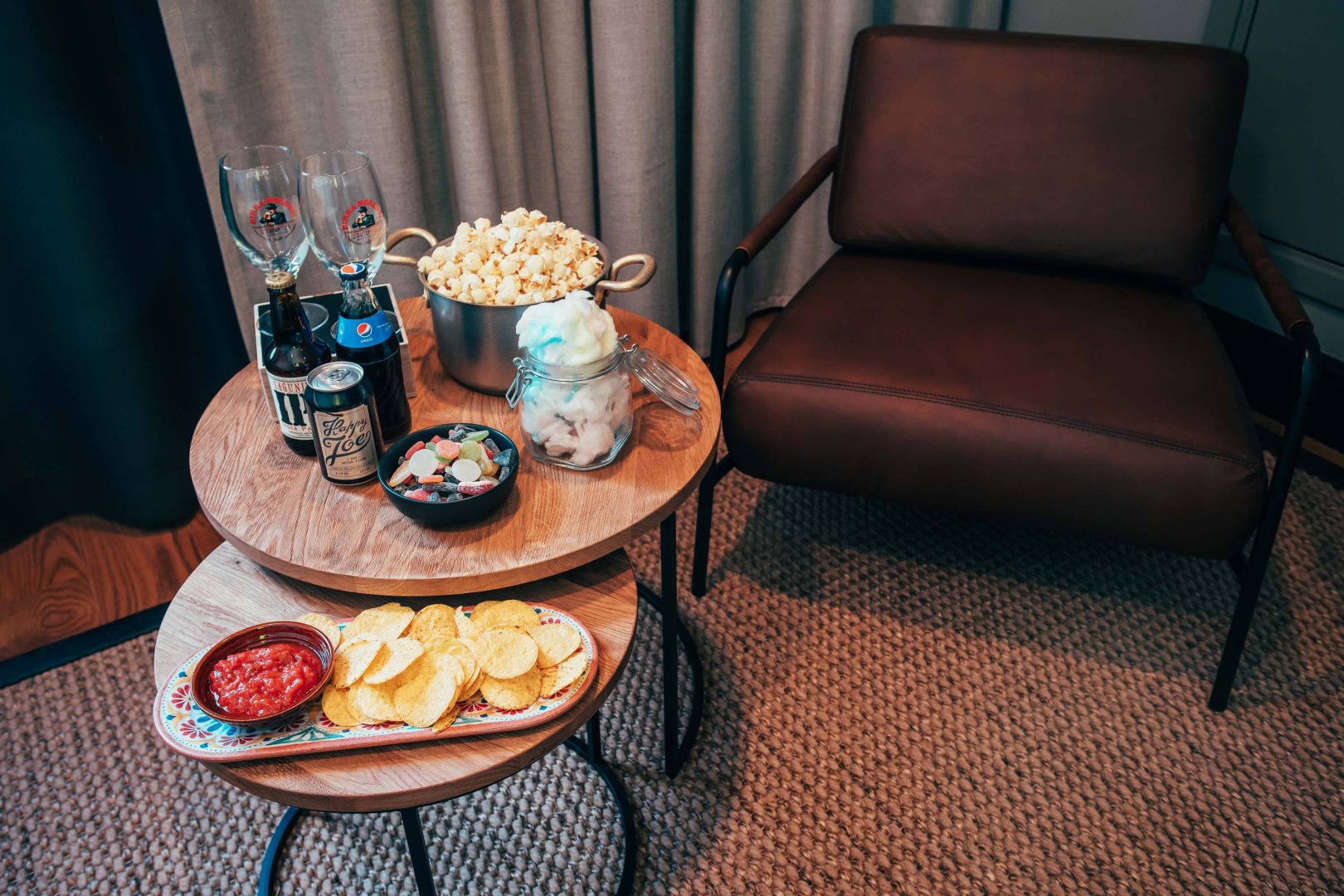 Engineer Loft King
In the surprising and first-class comfortable Engineer Loft King Room, you can organize a night in you'll remember forever. Reflect a film from the loft of the two-storey room to the opposite wall and enjoy the popcorn-smelling unique experience. This ingeniously decorated room definitely doesn't lack engineering mastery.
The atmosphere is created by the soothing colors and genuine materials of the interior and the high-quality bathroom. The plush, wide bed, in Joutsen's – the world's purest and softest possible down beddings and high-quality textiles guarantee a masterful dream experience and a comfortable place to relax with technology.
Wrap yourself in a soft bathrobe and step into the Master's slippers, prepare genuine Roaster's coffee in a press loaf in the Master's unique loft room. For a tea lover, the room also has an electric kettle. In the minibar you will find a varied selection of refreshments as well as savory and sweet delicacies.
The keys to a masterful refreshment can be found in your room, where you can enjoy pure Finnish bubble water at any time with the SodaStream carbonation device. At the same time, you help change the world by reducing waste from plastic bottles.
pops are, of course, standard in this room.
In addition to high-quality bathroom products, the room equipment includes a lockable safety box where you can safely store your most important items and a hair dryer to make every day a good hair day. You can also finish the room with your own clothes steamer, which will refresh and straighten your clothes in the blink of an eye.
Have a masterful stay!
Room features
Two-stores loft room where you can reflect a movie to the wall
King-size bed and Joutsen's down beddings
SodaStream device, clothes steamer and high-quality bathroom amenities
Master's bathrobe and slippers
Popcorn