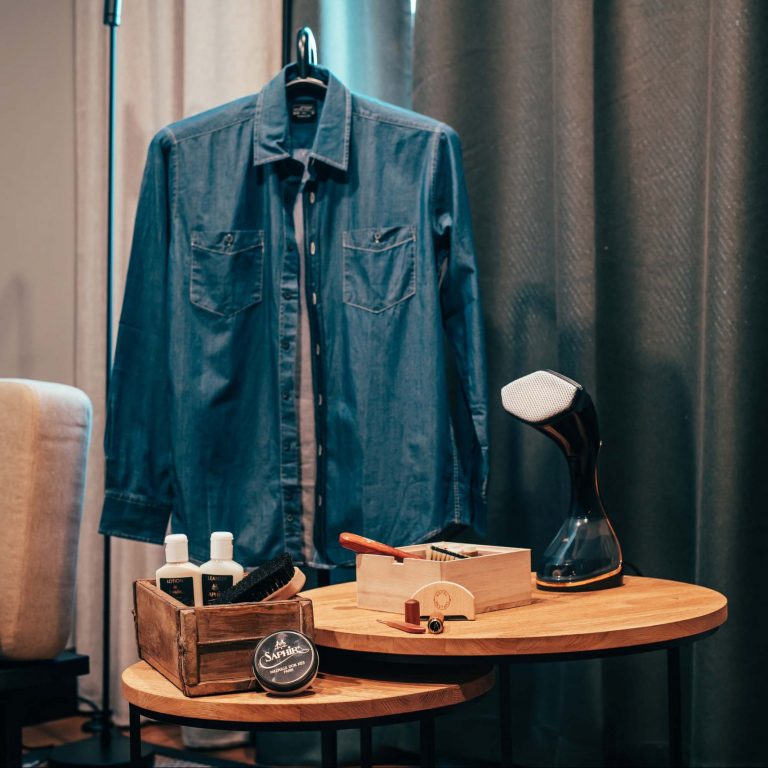 Groom Your Gear 
Going to an important meeting or possibly a summer wedding? Sometimes your shoes might need some cleaning and care, or your wrinkled party clothes some last-minute maintenance.
Our Groom Your Gear package is just the solution for you who wants to shine on an important occasion. And if the moment is right, why not grab a bottle of champagne from the minibar and get into the party mood! 
If you are looking to focus solely on enjoying the pre-party atmosphere, you can also utilize our extra laundry, tailor and shoemaker services. The minibar selection is also charged separately.
Groom Your Gear -enhancement starting at 35 €
Groom Your Gear -enhancement includes
An ironing set or steamer
A wool comb and sewing kit
A clothes hanger and a clothes brush
Shoe polish and a shoe tree
A shoe maintenance kit
Instructions for maintaining your clothes and shoes
Other unique enhancements