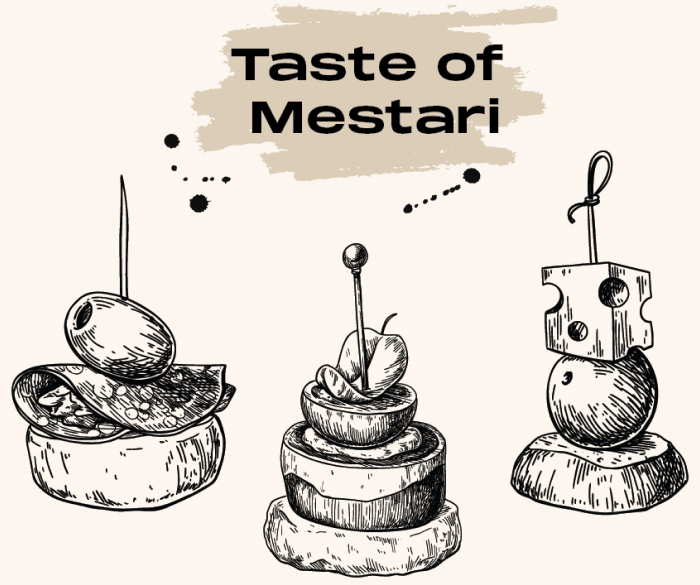 Exclusive Opening Offer – Taste of Mestari
Be the very first to spend the night at the new Hotel Mestari. We invite you to experience the robust yet elegant atmosphere of our hotel. As a welcoming gift we'll also offer you a glass of bubbles and delicious pinchos on the house.
Experience the taste of Mestari and the best night's sleep you've ever had as our guest at Hotel Mestari. With our exclusive opening offer you'll spend the night like a master: savor the delicious pinchos and a welcoming toast crafted just for you. In addition, you'll get to enjoy the best way to start a day with our breakfast and experience the feel of a new hotel in the Mestari corner, at the heart of Kamppi.
Book now
No additional booking code is needed. Just book your stay between the 10th of May and 30th of November and we will apply the offer automatically.
You can book through 29th of November.
Time of stay: 10.05.-30.11.2022
Terms of the Campaign
The offer is valid during 10.05.-30.11.2022 and to be booked until 29.11.2022.
All bookings will be validated via credit card upon the booking as a guarantee.
Cancellation policy: The booking can be changed or cancelled until 6pm on the date of arrival. If a booking is changed or cancelled after that we will charge the cost of the first night of the booked stay.
The offer cannot be combined with other offers.